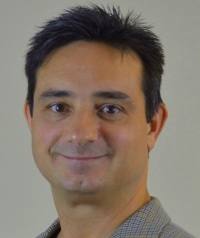 Robert Laura is the president of SYNERGOS Financial Group, the co-founder of the RetirementProject.org, and the creator of the Retirement Paycheck Portfolio. He is an Accredited Asset Management Specialist, Chartered Mutual Fund Counselor, and Chartered Retirement Planning Counselor.
He writes a syndicated column at both Forbes.com and Financial Advisor Magazine and is frequently quoted in the media with recent quotes in the Wall Street Journal, CNBC.com MSNBC, CNN.com, Smart Money Magazine, Yahoo Finance, Fox Business, The Detroit News, Bankrate.com, Fidelity.com, Investment Advisor, Financial Advisor Magazine, and TheStreet.com.
He has garnered a unique look at wealth and retirement by not only working intimately with his own clients but also interviewing numerous celebrities, athletes, authors, and psychologists including Pastor Rick Warren, Deion Sanders, John Sally, Gymnast Shannon Miller, Golfer Annika Sorenstam, Singer Amy Grant, HGTV's the Property Brothers, Pawn Star Rick Harrison, Impersonator Rich Little and more.
Robert has been a speaking and teaching economic, investment, and retirement based programs for over 15 years. He is married to his amazing wife Amie, and together they have a blended family with four children.
You can reach Robert at (888) 267-1138 or by email using the contact form.