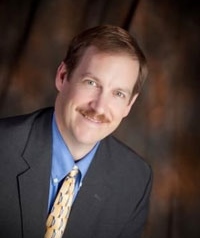 D. Drummond Osborn, CFP®, CTFA president of OSBORN Wealth Management, began his passion for the world of investing at age 12 after reading Benjamin Graham's The Intelligent Investor, and continues to be fueled, daily, through his own advisory firm. A graduate of the University of Michigan, he received his certified financial planning designation (CFP®) in 1993, and the certified trust and financial advisor designation (CTFA) in 2003.
With a mission to enlighten, empower and assist individuals towards financial success, Drummond established his firm in 2009, and in 2010, co-founded RetirementProject.org, with his partner, Robert Laura. Prior to creating his own firm, Drummond gained insight and experience supervising bank branches, selling and overseeing brokerage services, and managing a community bank trust division. His opinions and expertise have found their way into publications such as the Wall Street Journal, USA Today Weekend, and CNBC.com. His workshops and seminars leave participants enthused and energized towards the often mundane world of finance.
Drummond is a life-long resident of northwest Indiana, where he, along with his wife Suzanne, enjoy their proximity to family, the peaceful shores of Lake Michigan and the big city culture of Chicago.
You can reach Drummond by phone at (800) 889-7401 or by email using the contact form.